Residential
Kitchen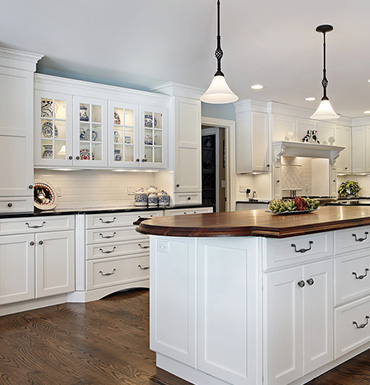 Tired of your boring old kitchen? Ready for an upgrade? Perhaps you've upgraded appliances and are now ready for new cabinets or countertops? You don't have to break the bank. At Hilberg Contracting, we won't nickel and dime you. Kevin will work with you to create the perfect kitchen to suit your tastes and your budget. Whether all you desire is a new backsplash or a complete remodel or addition, no job is too big or too small!. At Hilberg Contracting. We pride ourselves on beautiful craftsmanship.  Regardless of the job, your satisfaction is guaranteed!
Custom Tiling & Flooring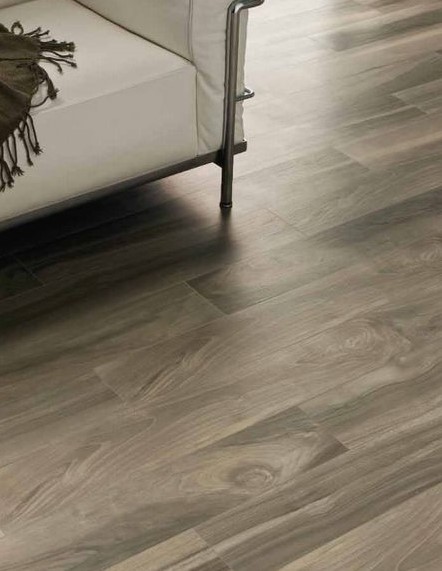 At Hilberg Contracting, we pride ourselves on impeccable craftsmanship. We hand select and install only the finest ceramic, Pergo, laminate, vinyl, hardwood, stone or marble to meet and exceed your expectations. Whether you want your wood floors refinished, beautiful new flooring installed, or you're looking to upgrade your bathroom or kitchen by installing a beautiful custom backsplash, Hilberg Contracting can get the job done today- in a timely, quality, and affordable manner.
Bathrooms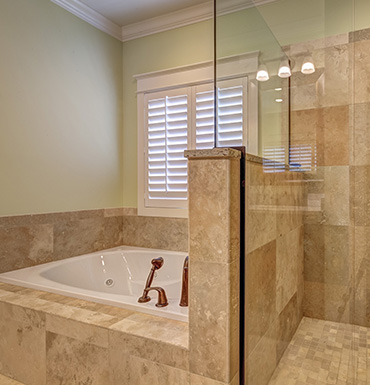 At Hilberg Contracting we make it our goal to make sure we create your dream bathroom at an affordable price. Why not add the comfort and luxury you've always wanted. Whether you're in need of a basic bathroom upgrade or ready for that Whirlpool Jacuzzi tub you've always desired, you've come to the right place. Our bathroom time frame is between a week to two weeks depending on the size and style of bathroom. All our bathroom work is done by Hilberg Contracting and nothing is sub-contracted, so there is no dealing with people from other companies. Our custom tile work makes our bathroom designs stand out from other companies. Ask Kevin today for a free estimate and his expert advice on bathroom ideas.